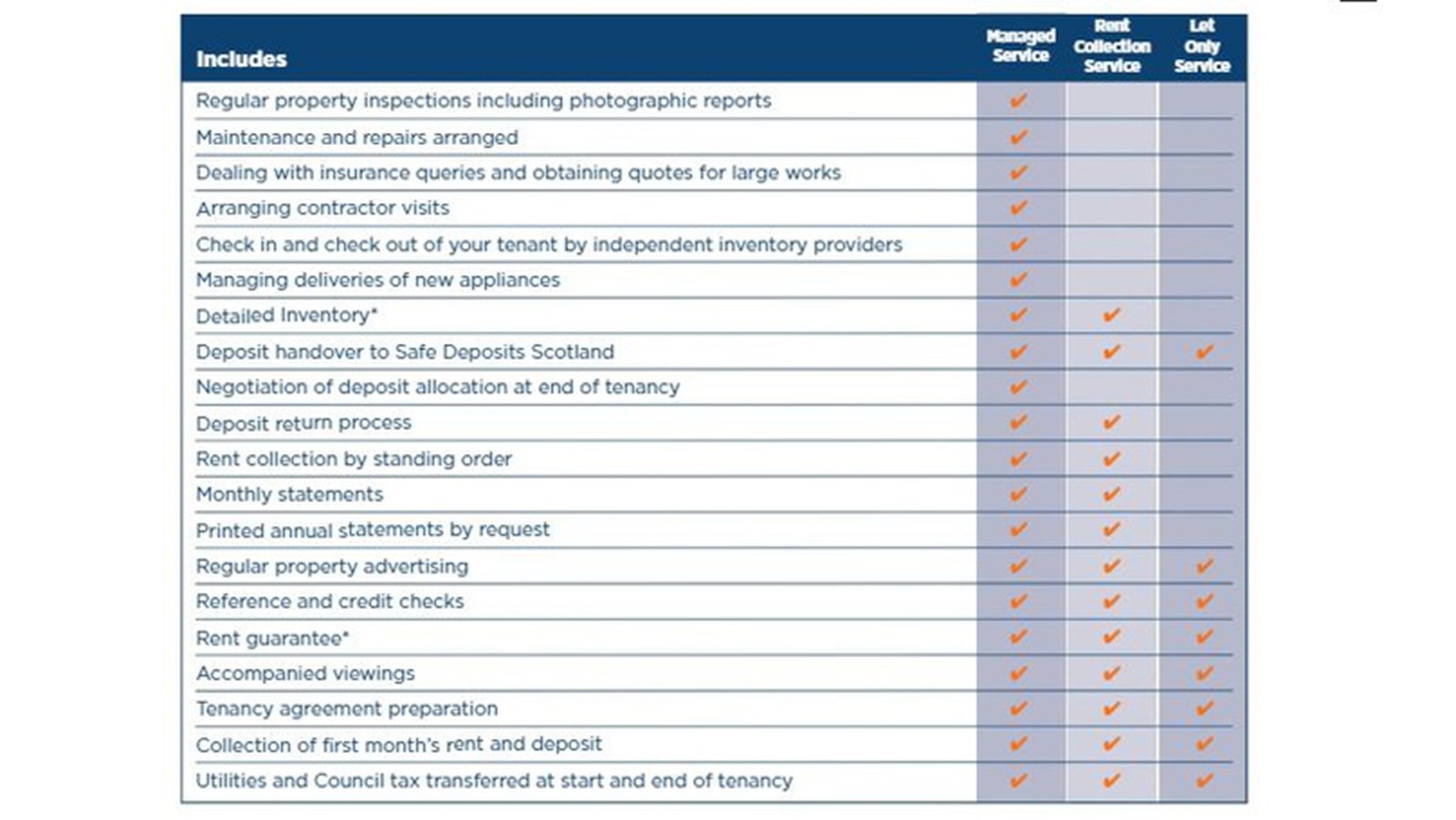 To view or download the table as a pdf click here.
Managed Service
A comprehensive service for landlords. We market and let the property, collect the rent and manage the tenancy, liaising with the tenant and dealing with maintenance issues as they arise.
Galbraith carries out regular property inspections following a detailed inventory completed at the start of the letting. Photographs are taken at every visit to create an inspection report. This provides both landlord and tenant with a six monthly record of the property's condition, providing peace of mind to the landlord and helping to reduce the risks of disputes at end of tenancy. Our experienced property managers are able to spot maintenance issues before they become serious or cause damage.
Rent Collection Service
This is for landlords who want Galbraith to collect and administer the rent and to deal with repairs and maintenance themselves. We market the property, find and reference the tenant and set up the tenancy, and handle the collection of rent.
Let Only Service
This is for landlords who wish us to market the property and let to a good tenant but who will collect the rent and deal with repair, maintenance and all tenant liaison thereafter.
Contact the team
If you have any valuation matter you would like to discuss then please do not hesitate to contact one of our Commercial RICS Registered Valuers
Contact Us