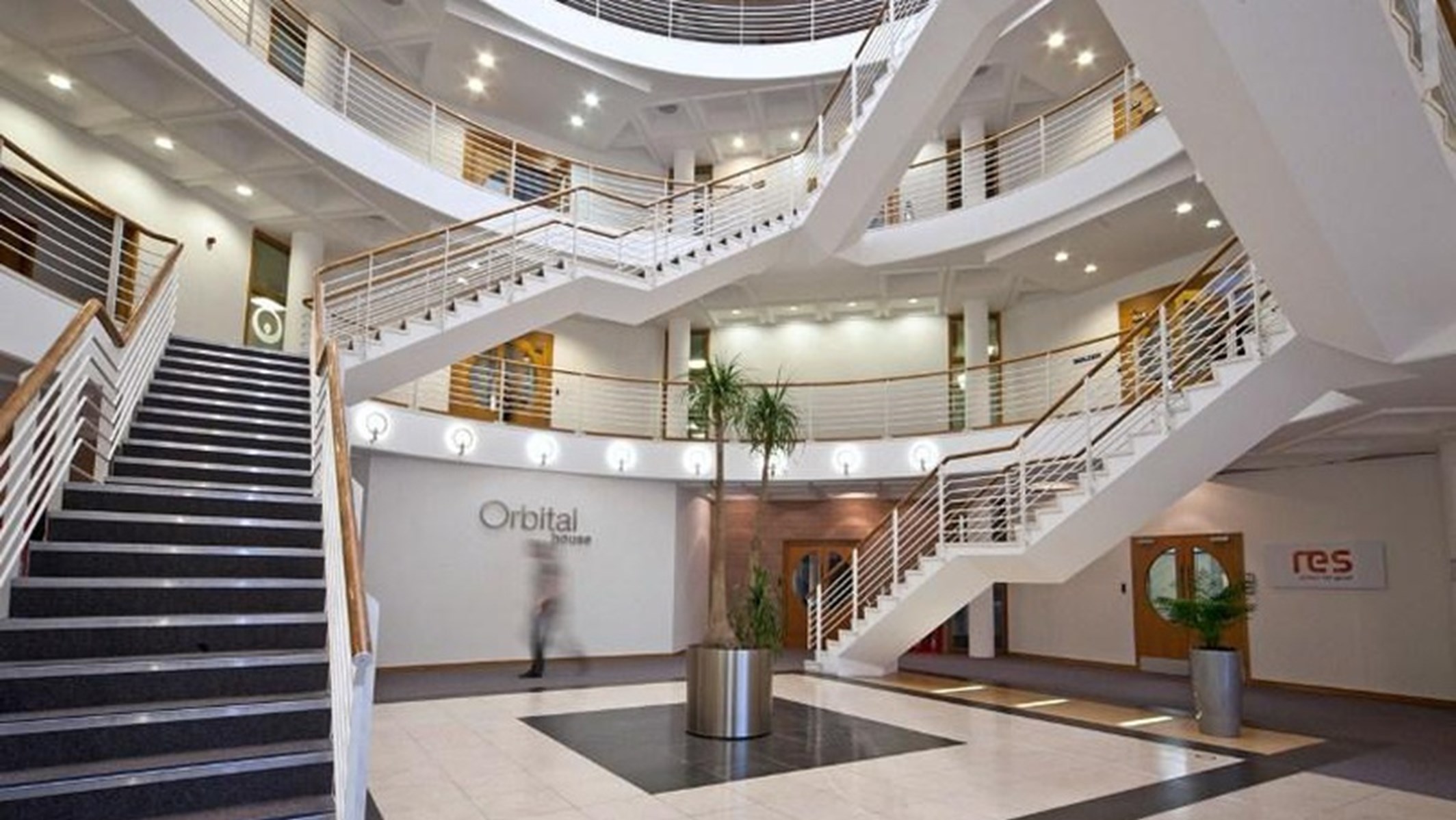 Property Management
Currently home to 11 tenants, including Close Asset Finance Ltd, VWS Westgarth, Sulzer Pumps and Goals Soccer Centres, we run a competitive service charge with full management of utilities to secure best energy rates.
In all our managed properties, our aim is to provide a safe, attractive building. To help maintain the building and to increase its value, we oversaw a range of improvements works taking place during Spring/Summer 2011 with minimal disruption to tenants.
The works comprised new revolving entrance doors, car park management system, renovation of the building's feature pond and improvements to the building's mechanical and electrical systems.
Facilities Management
Our due diligence of the building, undertaken on appointment, highlighted that the external pond had suffered from years of neglect. As a result, the water had to be removed which a contractor quoted a massive 5000. Always looking to reduce costs, we sought and received a licence from Scottish Water that allowed a contractor to pump out the water and remove the silt at a tenth of the cost.
We also carried out a tender to renew the mechanical and electrical systems, saving 6,000 on the service charge by reducing the filtration and pumps sizes without compromising health and safety.
Finally, the landscaping was extensively re-worked through 200 ornamental plants and three tonnes of cobble-edged stones around the perimeter of the pond to highlight its original loveheart shape. We discovered an attractive cascade feature hidden by overgrown plants, which was reinstated and enhanced with four tonnes of purple slate and planting. The fountain was restored while 20 tonnes of gravel stones refreshed the pond.
What our tenants say
CH Gallagher, MD of Chartered Contracting Services Ltd, tenant at Orbital House:
"CKD Galbraith are providing a continuous high level of attention to the benefit of all the building occupants." 
Angus Dunbar, Tendering Manager, Sulzer Pumps, tenant at Orbital House:
"It is very encouraging to see the amount of time and effort being expended on revitalizing the outer areas of Orbital House. We are looking forward to the reinstatement of the fountain, water feature and the pond, which have all suffered from neglect under previous management."
Since October 2010