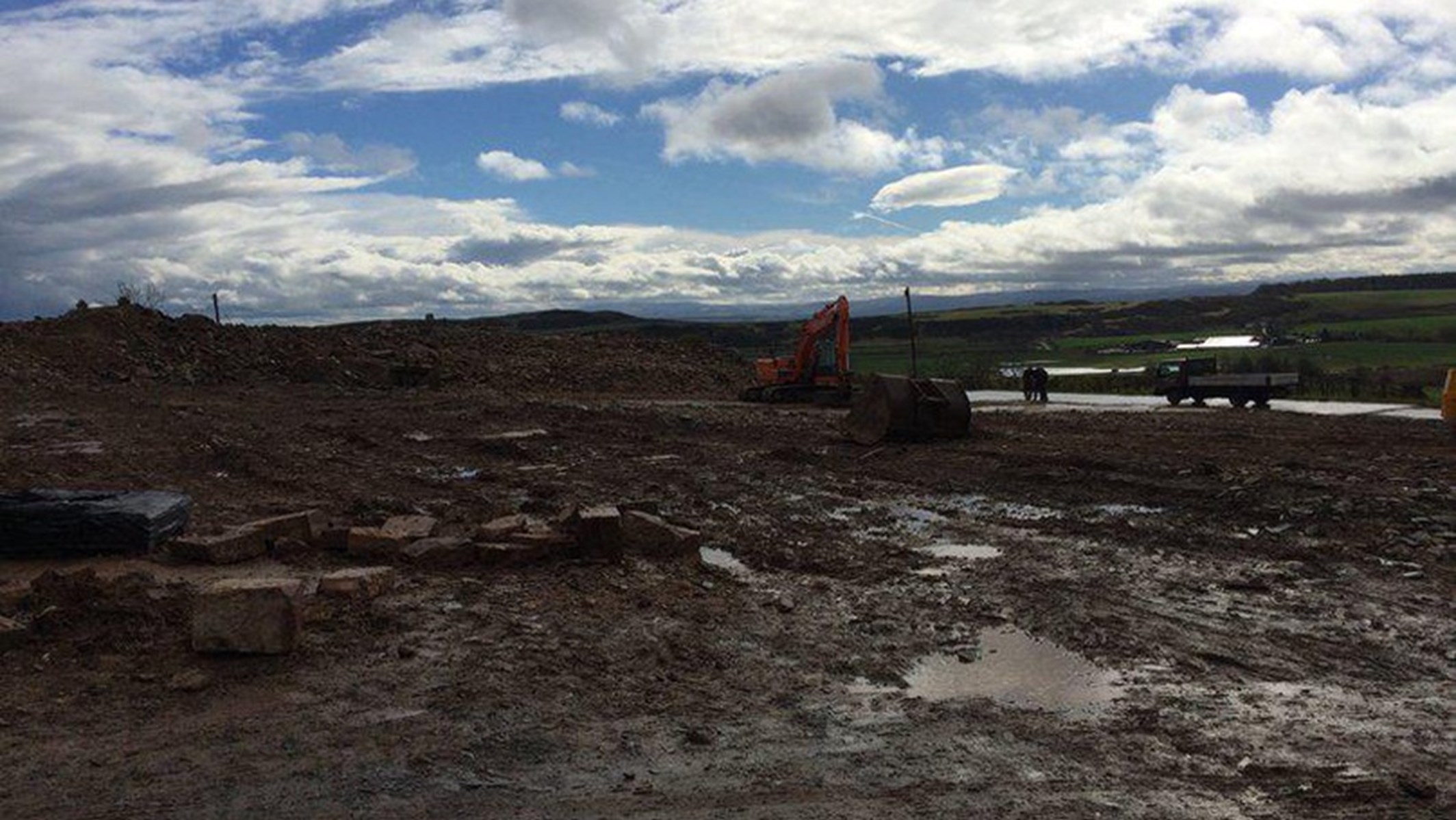 Lewis Thompson, of the Galbraith Building Surveying team, was instructed by a client to demolish a steading that was no longer suitable for modern farming. The buildings had deteriorated to such an extent that they had become unsafe and the proximity of the buildings to the more modern steading meant they were unsuitable for conversion to residential dwellings.
From January to March 2017, Galbraith completed a measured survey forming drawings and applying for a building warrant as well as negotiating the cost of the demolition with a local contractor.
As part of the instruction, Galbraith organised for bat surveys to be undertaken and ensured that the correct mitigating action was taken to rehouse the bats in accordance with the Scottish National Heritage Bat Licences prior to the demolition.
The land has been left ready as a base for a new shed with the original floor having been left in place to provide a solid grounding for any new building. The stone produced as part of the demolition has been crushed and used to improve the estate's roads.