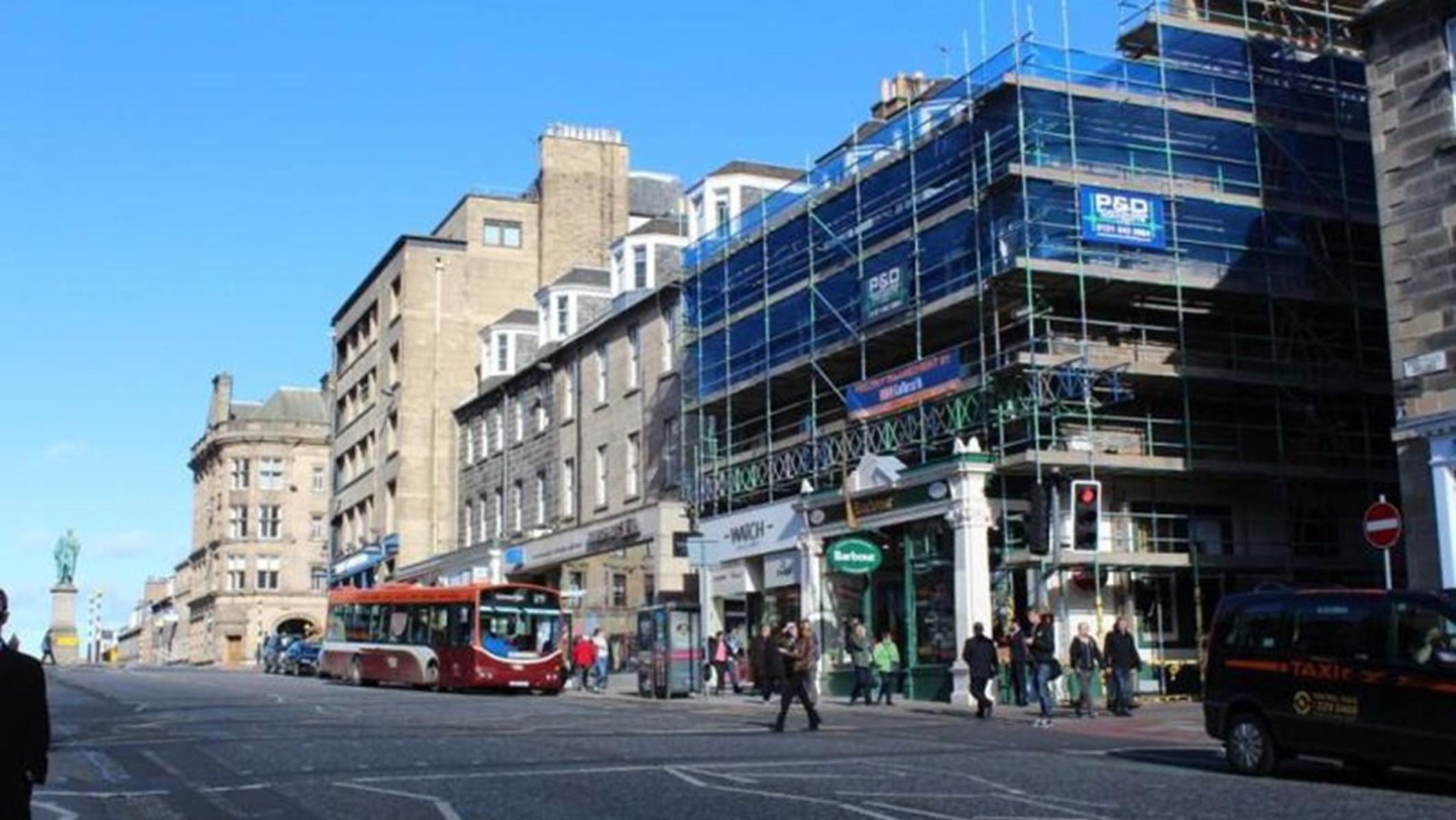 Services:  Project Manager and Contractor Administrator
Project:    Common external repairs to 21-25 Frederick Street
CKD Galbraith have carried out works to repair and maintain the fabric of 21-25 Frederick Street, Edinburgh as identified in our Building Survey, which we undertook as part of the due diligence for the client at acquisition.
The four-storey tenement property is mixed use with two retail units on the ground floor, occupied by jewellers Laing and global clothing brand Barbour, offices on the first floor are leased to travel company Meetings and Events while the second and third floors are privately owned residential flats.
This mix presented its own problems as any common repairs to the building need to be agreed between owners, which, in this case, was between the two private residents and the client on behalf of the three tenants.
With the demise of Edinburgh Council's statutory notice repairs system, which previously allowed a mechanism for common repairs to be enforced should no agreement be reached with all parties, we now have to rely on the Tenements (Scotland) Act 2004. This Act sets out formal procedures for obtaining a majority vote between all parties and a process by which repairs can be undertaken. It is a forced route and often costly, making the process much more difficult and drawn out for all.
However, we were keen to ensure that the works to smarten up the building, which would benefit everyone, were carried out with all the parties on board at the best possible value for money.  
Over six months, through effective communication, careful planning and negotiation with all of the parties - tenants and owners alike we carried out a competitive tender and managed to get all parties to agree that it was in their best interests to get the work done.
With the biggest cost being the scaffolding, we arranged for the tender to include individual work to repair and decorate the windows for the two residential owners on the upper floors whilst the scaffold was in place.  
The whole process, which started with the instruction in March 2013 and finished in November 2013, has been a feat of meticulous planning with the positive result testament to the importance of good communication.
September to November 2013