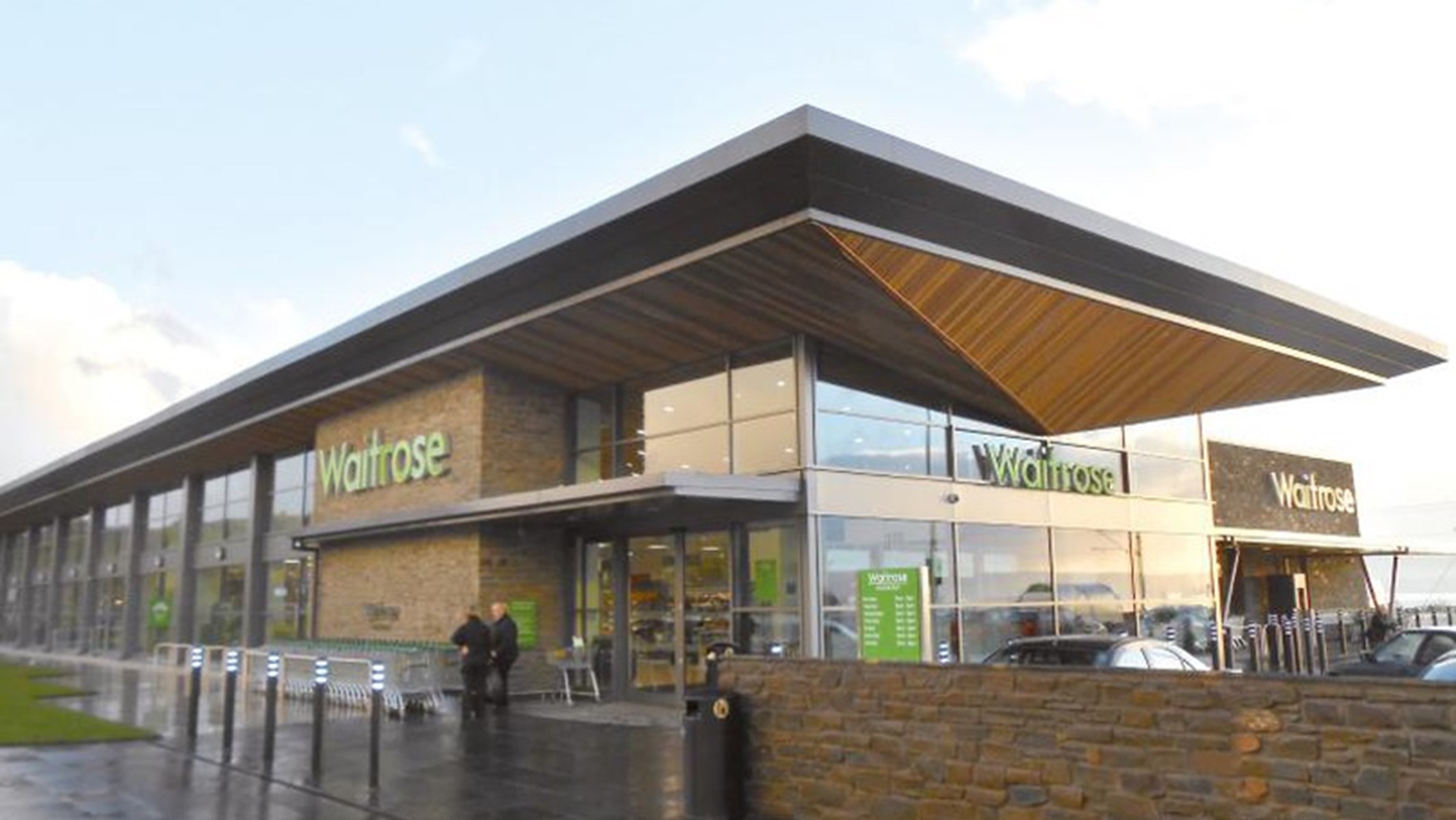 Services:   Project monitoring and due diligence on purchase
Working on behalf of client Marlborough Property Ltd, a Leicester-based fund, we undertook project monitoring to represent the client's interests in forward funding a shell fit-out of a new Waitrose store in Helensburgh - the 300th UK branch and the firm's 6th store in Scotland.
The new 35,000sq ft Waitrose supermarket, which is part of the John Lewis Partnership, also includes a fuelling station and created 200 new jobs for which 1400 applications were received.
Led by partner Pam Over and assisted by Peter Scott Aiton, the project monitoring role over the 28-week programme was to ensure the clients interests as forward funder and owner were protected during the construction period. This was achieved by working closely with contractors Barr Construction and the project team with regular on- and off-site meetings throughout the build process.
Pam also assisted the client's legal team with the pre purchase due diligence to ensure the risks were adequately reflected in the development agreement and the client was protected both during and after construction.
The 5 acre site was particularly difficult due to its physicality in a narrow location sandwiched between Cardross Road and the Firth of Clyde.  Overall the development went well and the project came in below budget and on time, opening at 8am on Thursday 24th October 2013 to much fanfare and press interest.
25 February to 11 September 2013