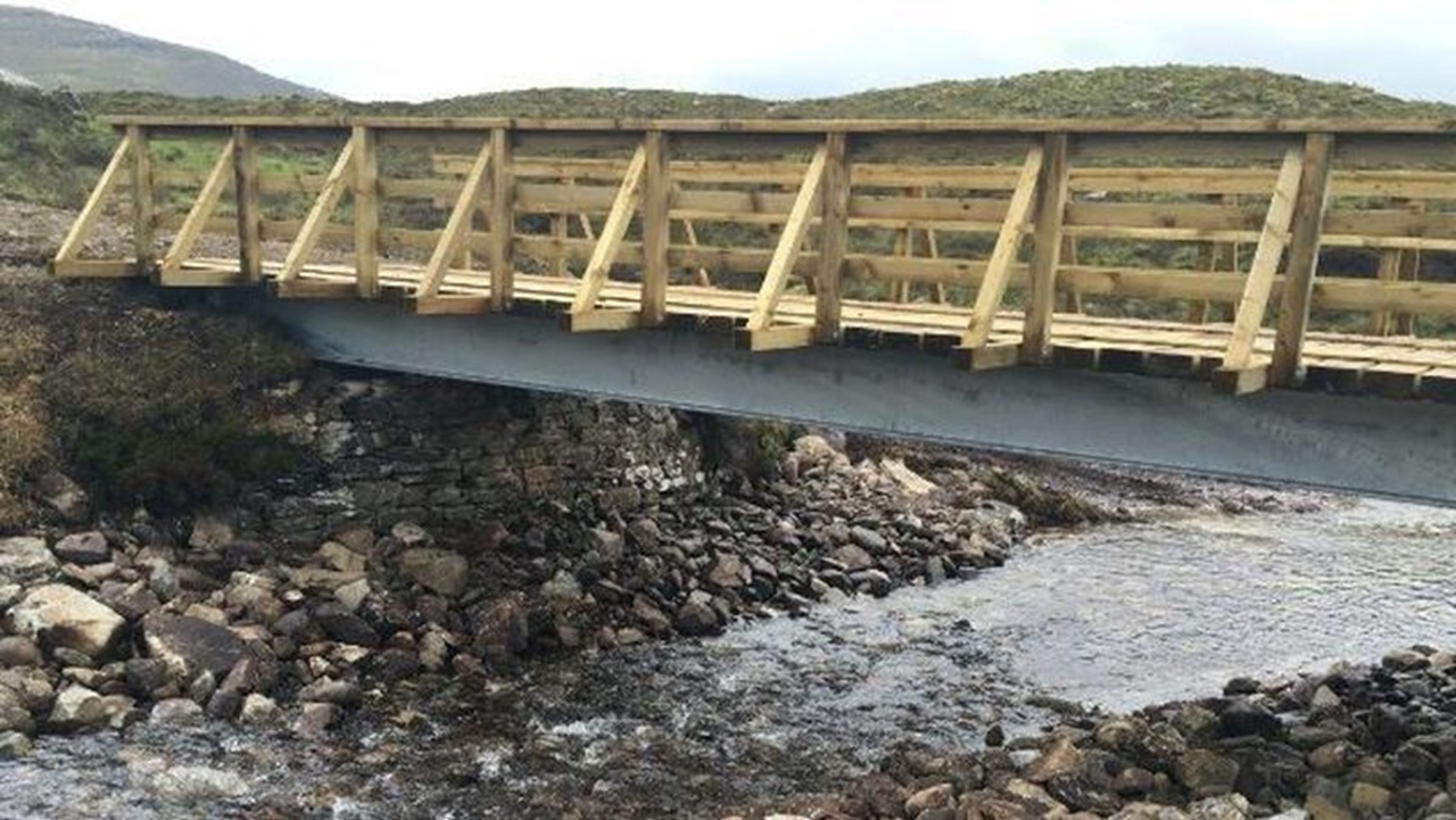 When two bridges at a remote Highland Estate were closed due to structural damage, Galbraith were appointed to bring them back into service to restore a popular walking route and vital link for the tenant farmer.
Inverness based Project Manager, John Pullen inspected the bridges in late 2018.  Located 15km up a single track road with few passing places and blind bends, even getting to the entrance to the estate was a challenge.  The bridge sites were a further 4km and 6km up a rough estate track.
Both bridges were of traditional masonry construction.  One bridge was in such a poor state it was condemned.  This bridge had been heavily modified over the years and had no architectural or historical significance.   In consultation with the client, Galbraith recommended complete replacement of this structure.
The more remote bridge was a stunning six-pier and beam masonry bridge.  At some previous time the original stone slabs forming the bridge deck had been overcast in concrete.  Some masonry had been washed from the piers, the concrete deck had failed and the side abutments and wing walls were being overtopped and eroded.  This bridge was specified for re-pinning, replacement masonry, extension of the wing walls and a new concrete deck.
Galbraith appointed Aviemore based McGowan Ltd as they had previously demonstrated their skill at working in very sensitive remote locations.  The work was undertaken in Spring 2019 to a high standard, inspected throughout by Galbraith.
The completed bridges are now in full use an expected to provide decades of service.  Galbraith look forward to a plan of improvement works to several other bridges on the estate.