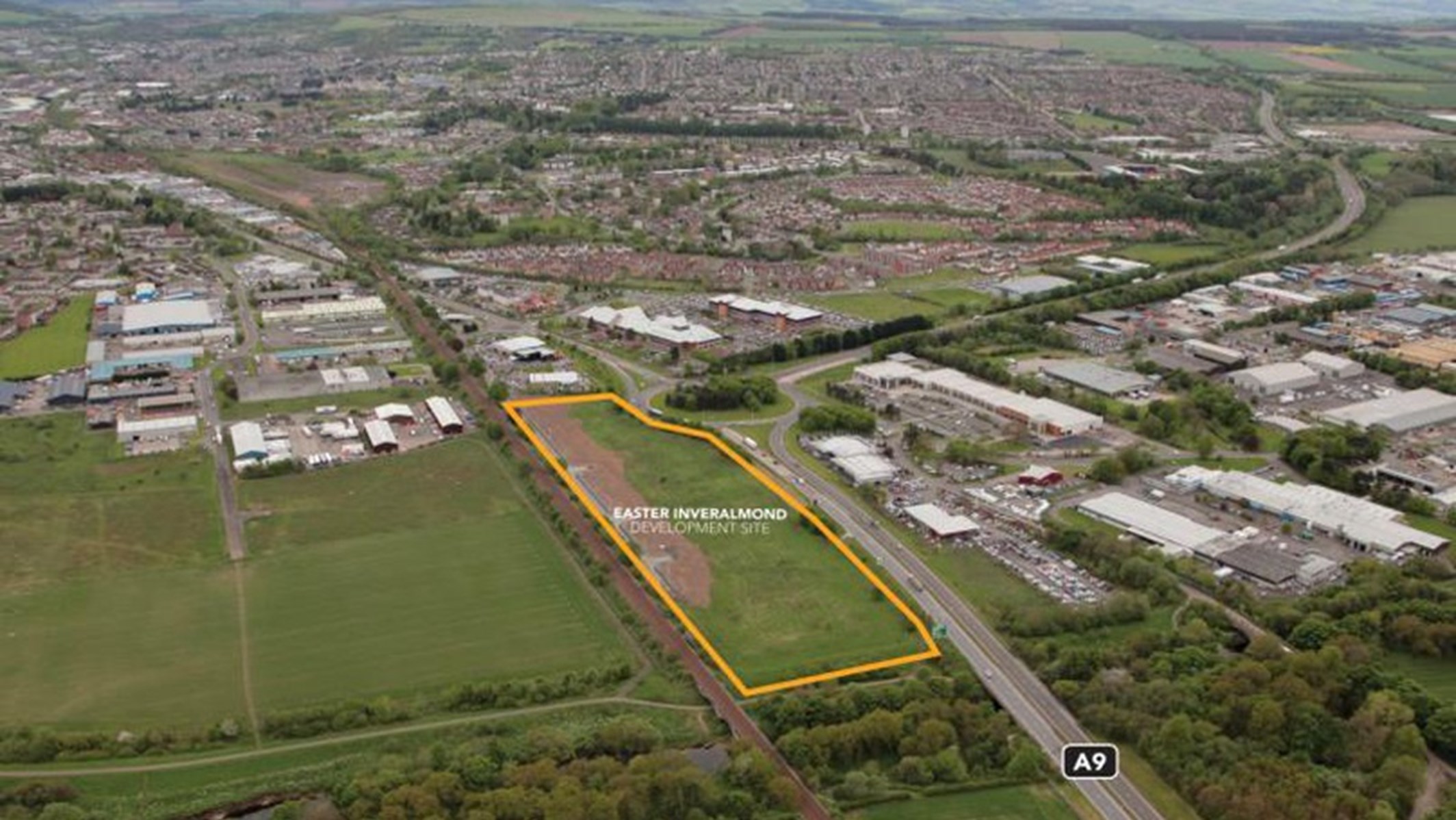 The Site
Easter Inveralmond is a high profile 12-acre site at Perth's Inveralmond roundabout on the A9 dual carriageway. Located in the heart of The Fair City's famous Motor Mile on Dunkeld Road, the development land comprised land zoned for employment and business use suitable for a range of occupiers including car showrooms, hotel, drive-thru retail and high-end industrial suppliers.
The Role 
The initial brief was to seek interest in the site from occupiers on long leases as the client was looking for long-term income out of the site rather than a straightforward sale. We tested the market on an un-serviced basis, which attracted a reasonable level of interest, but the recessionary pressures at the time and the potential servicing costs led to the interest falling away. 
To widen its market appeal, we advised the client to commit funds to the servicing of the site. This included the construction of a new road with bell mouth openings to each of the plots and infrastructure for mains water, gas, electricity and broadband. Galbraith acted as Project Coordinators overseeing the project throughout the procurement phase and construction phase to completion. We then carried out a high-profile marketing campaign, which attracted significant interest in the site
The Deals 
Long leases have recently been agreed with major motor trade operators Arnold Clark and Evans Halshaw. 
Arnold Clark committed to Easter Inveralmond as they were increasingly constrained at their other sites on Perth's Motor Mile on Dunkeld Road. They have recently completed the construction of a new motorstore showroom and Fiat Arbarth dealership. 
Evans Halshaw has recently submitted a planning application for a motorstore showroom. 
At the southern end of the site a Starbucks franchise has also committed to a lease and are soon to commence construction of a drive-thru coffee shop. The franchisee sees significant benefit from being located in such a prominent location on the principal arterial route on the western edge of Perth. 
They also anticipate additional footfall as a result of the proximity to the new Arnold Clark showroom and Evans Halshaw when it is completed together with the motortrade operators, including Honda and Grassick BMW, to the south.
The Analysis 
Our in-depth knowledge of the site allowed us to have continuity throughout each phase of the site's development. By adapting to the market conditions and advising the client to commit to servicing the site we were able to attract fresh interest and ultimately achieve a successful result.