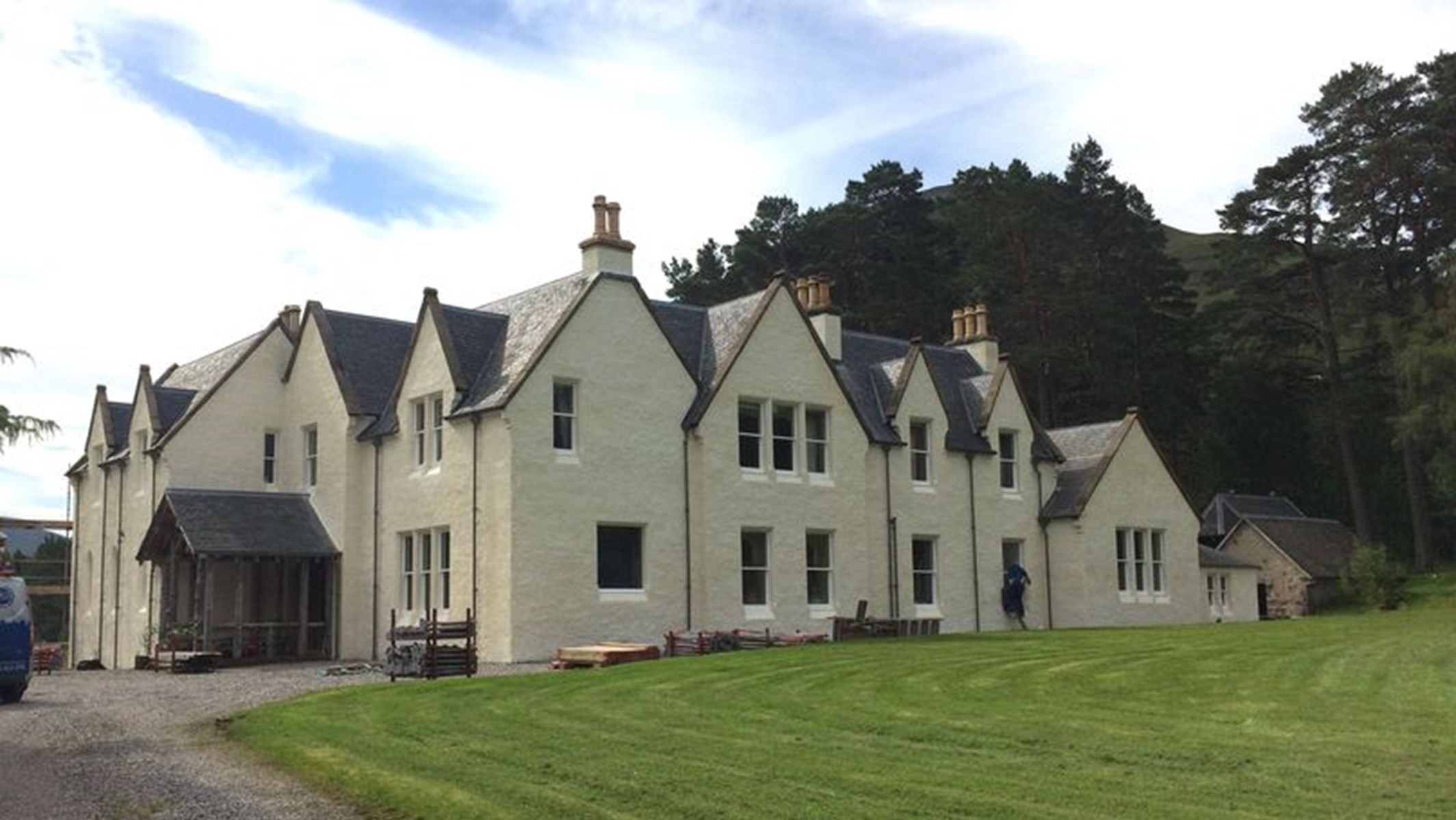 Instruction to contract manage the application of Lime Wash to all external elevations of Coulin Lodge on Coulin Estate. The remit included selecting a suitable specialist contractor who could replicate the original application.
A Lime Render had been applied some 18 years ago and finished with lime wash to prolong the life span of the render in the traditional manner. The lime wash was showing significant degradation particularly on the exposed elevations. Lichen growth on sheltered parts appeared as black staining and consequently detracted from the attractive luminosity given off with lime wash paints.
The project was carried out over the course of eight weeks, with completion as instructed, by the end of July 2019.
Due to area to be treated, the complex design of the lodge and limited site access, erection of the scaffold took ten days.
Joinery repairs and replacements, external painter work to windows, doors and rainwater goods were also specified and managed by Galbraith during this time. This required the services of additional trades, all managed along side the lime work contractors whilst maintaining continuity of the programme.