Scotland is home to a varied and most beautiful coast line from towering cliffs, to expansive white sandy beaches and sand dunes, representing 71 per cent of Great Britain's coastal sand resource*.
With some spectacular inland waterfalls, lochs, rivers and canals, you are never far from being able to access Scotland's waters and coasts and enjoy their benefits.
Statistics from VisitScotland outline that Scotland has over 11,000 miles of coastline, 137 miles of canals, 31,460 freshwater lochs and several navigable rivers, alongside the 118 inhabited islands. 
Known as 'blue space', research suggests that living by the water and coastal environments positively impacting your health and wellbeing with people more likely to be active and happy by connecting with nature and the outdoors.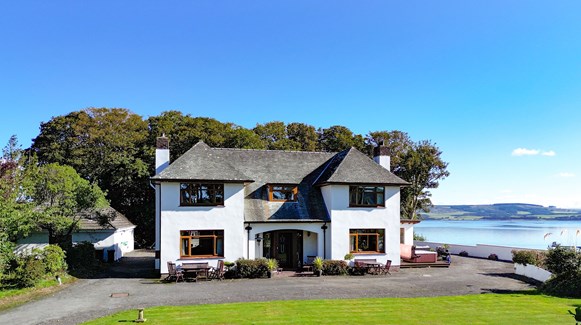 Leading property consultancy, Galbraith has witnessed a growing number of active buyers seeking a waterside property throughout the whole of Scotland but particularly in Dumfries & Galloway.
In Dumfries & Galloway, the desire to live by the sea is the attribute above all others specified by potential buyers, in Galbraith's latest buyer trends survey, with 79 per cent describing a coastal property as their number one priority.
Rockliffe, Sandyhills, Monreith, Brighouse Bay and Carrick Bay are among several of the absolutely stunning coastlines in the region offering beautiful views and numerous walking and cycling routes, as well as offering numerous opportunities for watersports.
Marion Currie, Galbraith residential agent in Dumfries & Galloway, said: "Wild swimming on open lochs and coastal beaches, as well as watersports including paddle boarding have become increasingly popular since lockdown due to the health and wellbeing benefits associated with embracing 'blue space'. As a result of this trend, we have noticed a marked increase in our portfolio of active buyers seeking a suitable waterside property in the region.
"Living by the water is an ideal lifestyle many people dream of, or plan for retirement. However, with so many people having embraced working for home, this dream can very much be turned into reality. Getting away from it all and heading to the beach or enjoying some outdoor time on one of Scotland's stunning lochs, is high on people's holiday wish list but enjoying this lifestyle doesn't just have to be for short holiday periods, it is very much an achievable lifestyle choice."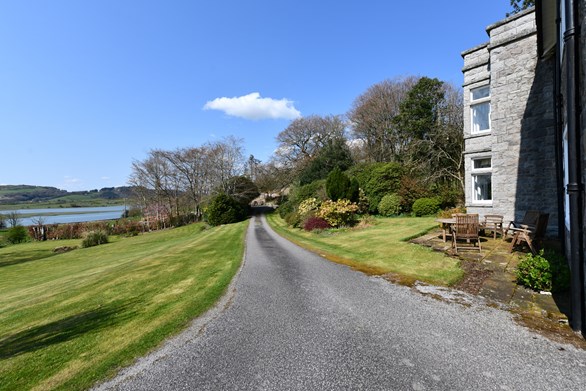 Galbraith has compiled its top five properties in their coastal portfolio, perfect for those seeking their next move to a waterside location in Dumfries & Galloway:
Owl Cote & The Bird's Nest, Carrick Shore, Gatehouse of Fleet, Castle Douglas, Dumfries and Galloway, offers over £600,000 - this property enjoys a stunning coastal location situated just yards from the shores of Carrick Bay which is home to a small and fairly 'secret' beach, and the sheltered bay, about 100 meters wide, can be used for bathing and water sports. Owl Cote is a wonderful stone cottage created from a former byre, completely renovated in 2011. The Bird's Nest is a cosy self-contained annexe retreat.
Whitehouse, Whitehouse Road, Stranraer, Dumfries and Galloway, for sale at a guide price of £620,000.
This is an impressive, detached property commanding spectacular views over Loch Ryan. Loch Ryan is a Scottish sea loch which acts as an important natural harbour for shipping, providing calm waters for ferries operating between Scotland and Northern Ireland. Stranraer has a marina located at the southern end of Loch Ryan, and hosts an annual oyster festival.
Moncreiffe, Sandhead, Stranraer, Dumfries and Galloway, for sale at offers over £645,000 - a stunning coastal villa with breathtaking views across seven miles of golden sands of Luce Bay, offering the potential to live and work by the sea. Moncreiffe is situated at the end of Shore Road, less than a minute's walk to the beach in the picturesque seaside village of Sandhead, on the Rhins of Galloway peninsula.
High Portling, Portling, Dalbeattie, Dumfries and Galloway for sale at offers over £800,000 – this property is a beautiful 19th century village house overlooking the sea at Portling in Dumfries & Galloway. The accommodation is mainly to the front which makes the most of the spectacular views to the Solway Firth and Lake District beyond. Portling is a small hamlet situated one mile from Colvend on the breath-taking Solway Coast incorporating a stony beach at Port O' Warren and the large sandy beach at Portling itself. 
Orchardknowes, Kippford, Dalbeattie, Dumfries and Galloway, for sale at offers over £850,000 - Orchardknowes is an impressive dwellinghouse set in almost three acres of formal gardens, tucked away at the end of a lane just outside Kippford. The property sits facing south west in a commanding position overlooking the Urr Estuary and the open countryside towards Kippford and across to Palnackie. The village of Kippford stands near the head of the firth where the Urr Water reaches the sea and features beautiful coastal walks.