Monaughty, Toreduff and Dykeside Farms comprise three amalgamated farms which for many years have been farmed together as a single holding. Together, they comprise an outstanding and diverse farming unit with good quality, mainly arable farmland and a portfolio of let houses. In addition, there is an excellent range of farm buildings divided between the three original farmsteads.
Rod Christie, partner at Galbraith who is handling the sale, said: "Farms in lowland Moray are very rare to the market and it is a huge privilege to be marketing the property for the vendors who have farmed here for generations.  Originally three separate farming units, they have been combined and operated as one holding in recent years however each unit has a lovely principal house, various farm cottages, a good range of farm buildings and excellent, mainly arable farmland. 
"Monaughty has some of the best land in the county and the combination of the land, houses and farm buildings make this a very attractive and productive farming unit.  Interest is likely to come from across the country."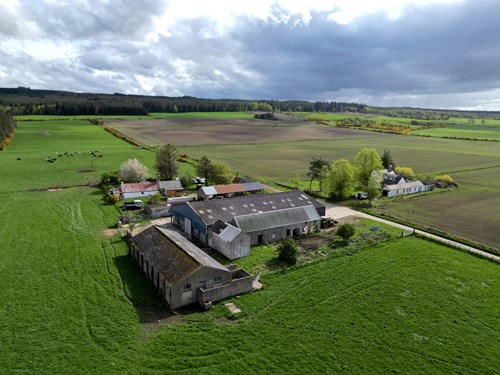 The land is predominantly arable, with approximately 502.1 acres (203.2 hectares) dedicated to arable farming. Additionally, there are around 45.8 acres (18.54 hectares) of permanent pasture, 46.3 acres (18.76 hectares) of rough grazing and 61.5 acres (24.9 hectares) of mixed species woodland.
The farms represent some of the best arable land across lowland Moray and the 'laich' and are capable of producing high quality cereal and fodder crops with vegetables on rotation. Currently, the farm carries some 130 head of beef cattle with over wintering sheep. The fields are well-proportioned with a good provision of water and troughs. The farm has been well managed for generations and is in excellent heart.
The combined properties offer an array of impressive features, including three principal dwellings and an additional 12 let farm cottages. With easy access to the A96, these farms are conveniently located for agricultural operations and transportation.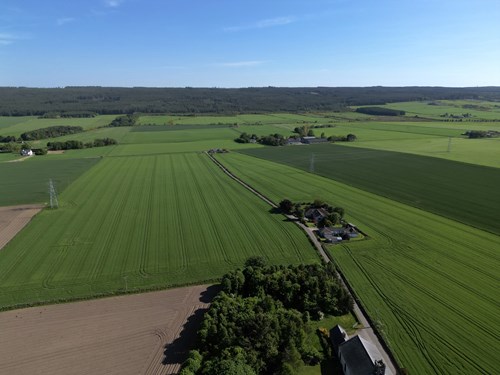 As the principal of the three separate units, the majority of the farm buildings are located at Monaughty where there is an excellent range of traditional and modern buildings.  The buildings include a general-purpose shed with holding pens, a secure grain store, a grain dryer with 12 drying bins, a combine/tractor/implement shed, and a silage pit and store. Equipped with mains water and 3-phase electricity, these well-maintained buildings offer essential support for agricultural operations.
Monaughty, Toreduff and Dykeside Farms are being marketed for sale through Galbraith as a whole at offers over £5,650,000. Alternatively, it is being sold in lots as follows: