Speaking at the official launch of CKD Galbraith's new office in Aberdeen today (Wednesday 9 July), partner Tom Stewart said the barriers to finance cannot be underestimated but there is evidence to suggest that banks and other lenders will strive to lend to farmers.

He said: "With the forthcoming changes in SFP, there is no question that farmers will have to make decisions on the basis there will be less cash in terms of support. The need for continued business investment is imperative to a successful farm operation in realising long term opportunities and the banks and institutions such as the Agricultural Mortgage Corporation are alive to that need.   

"As long as a business is profitable, then banks are prepared to offer lending and are keen to support farmers provided they can demonstrate a sound business plan and investment strategy as well as having a proven track record.  This applies to both tenants and owner occupiers."

Tom Stewart heads up the team of experienced rural agents in Aberdeen which also includes Andrew Nicol who has been with the firm since 2008. During this time Andrew was the land agent to Mount Stuart Trust on Bute Estate and is now involved in the management of a number of Aberdeenshire estates.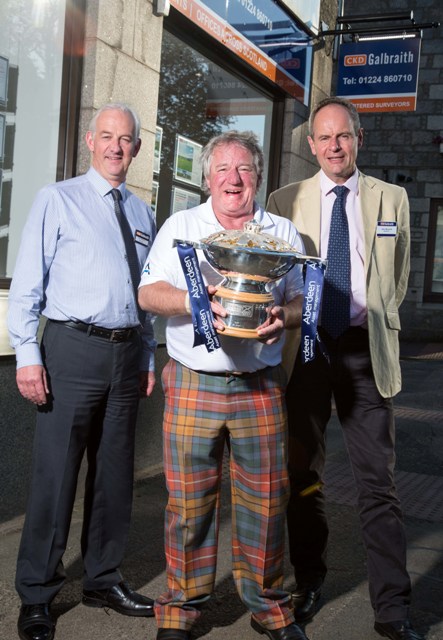 Martin Gilbert, Chief Executive of Aberdeen Asset Management along with CKD Galbraith Chairman, Iain Russell, were also present to mark the opening of the new office in Cults.   

Tom Stewart also highlighted that the farmland market in Scotland continues to be very buoyant with the firm demonstrating a successful first half of 2014 and a healthy picture in terms of farm sales and demand.

"Properties are selling quickly provided they are correctly positioned in the market in terms of price, with demand remaining strong in the preeminent farming areas of which the North-east is one", he said.    

CKD Galbraith has enjoyed substantial growth in both the number of farms sold and the level of agricultural experience it can offer to clients through its new Aberdeen office.

The firm is currently enjoying a successful period in the farm sales market having been the leading firm in terms of the number of farm sales completed last year as well as bringing a large number of properties to the market since the start of 2014 across the whole of Scotland.  

Demand remains high for productive farmland and CKD Galbraith has brought a number of mixed sized farms to a closing date this year as well as being successful in marketing the sale of a number of farms and farmland recently including:

    Land at the Blair, Hatton of Fintray
    Laggan of Clachaig, Nethy Bridge
    Ledlation Farm, by Kinross
    Dunduff Farm, Dunfermline, Fife

CKD Galbraith now has a team of seven qualified AMC agents operating across its offices throughout Scotland and can discuss financial opportunities and ideas on suitable investment programmes that can be structured to meet individual needs.