The property is at the centre of an amazing memoir of building a new life after a devastating diagnosis of cancer and eight years of treatment.
'Devorgilla Days' by Kathleen Hart chronicles her new start in Wigtown and the whitewashed cottage she fell in love with and drove hundreds of miles to view, putting in an offer the same day.
The property is named 'Devorgilla' after the Lady Devorgilla, founder of the nearby Cistercian Abbey, Sweetheart Abbey.
Marion Currie said: "The property is full of charm and retains its lovely period features while benefiting from the refurbishment and addition of modern comforts such as the new kitchen and shower room. The current owner has written movingly about her renovation of the cottage, her life in Wigtown and about the local community – this is an absolutely wonderful memoir and not something available to most homeowners!"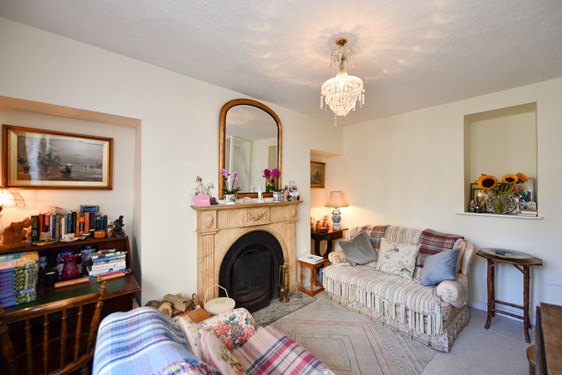 Ideally suited to being a permanent home, the cottage would also be an ideal second home or weekend retreat. The welcoming rooms are perfect accommodation for a couple or single person, with a spare room for occasional guests or to use as a study. An open fire in the sitting room supplements the electric fired central heating, providing a cosy feel in the winter months. The compact but contemporary kitchen and shower room give a modern feel to this lovely traditional cottage.
A painted wooden gate leads from Southfield Lane into the enclosed courtyard. This small space is useful for a variety of purposes – as a sheltered outdoor seating area and for clothes drying, bike storage, and as a coal and log store.
Devorgilla is situated in the heart of Scotland's Book Town, Wigtown, with a great local community and amenities. There is also an internationally renowned annual book festival when the town becomes a hub of activity as people come to listen to speakers, visit the book shops, eat in the cafés and pop-up gourmet food vendors. Three times a year there is the Wigtown 'Kist' celebrating work made by local artists and craftspeople.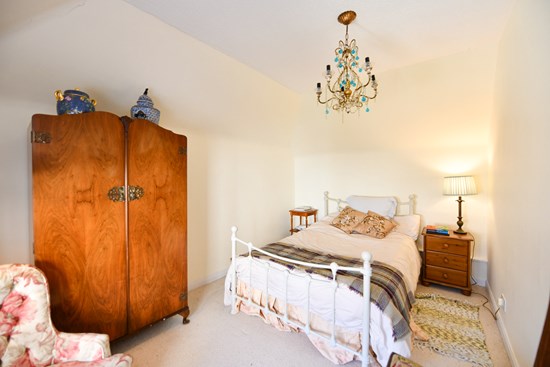 Lady Devorgilla was one of the most powerful and richest women in Scotland in the 13th century, mother of the Scottish King John Balliol and founder of Balliol College, Oxford University. Lady Devorgilla is also famous for establishing a new Cistercian abbey, Sweetheart Abbey, in the village of New Abbey, in memory of her husband (John Balliol senior). Lady Devorgilla's love for her departed husband was such that she carried his embalmed heart around with her in an ivory box until her dying day.
Wigtown has a primary school, church, library, market, post office, supermarket, a number smaller shops and cafés, as well as a golf course. For whisky lovers, Scotland's southernmost distillery is situated in nearby Bladnoch.
Newton Stewart, just over seven miles away, is a market town on the River Cree known as the Gateway to the Galloway Hills. Newton Stewart has a number of primary schools, Douglas Ewart Secondary School, a museum, leisure centre, three supermarkets, a post office,  cinema, and a wide range of shops, offices, businesses, hotels and restaurants. 
Devorgilla is for sale through Galbraith for offers over £115,000.