It's been an important year for natural capital and the concept has featured prominently – in the UK and around the world. For us, natural capital is becoming an increasingly regular discussion point with clients across the rural sector as they seek to gain an understanding of the opportunities and challenges it poses to their businesses.
Galbraith's team of expert advisers have been guiding our clients in realising value in all land uses – by assessing and measuring natural assets, furthering opportunities in biodiversity net gain, and ensuring stakeholders are rewarded fully for their investment in and contribution to delivering ecosystem services and net-zero outcomes.
Here are some of the key developments in the sector during the past year that we've been advising our clients on, and some highlights for the natural capital team during the year:
Projects
Natural Capital Atlas
Galbraith rolled out the market-leading Natural Capital Atlas this year, receiving great feedback from both clients and natural capital professionals. So far, over a dozen atlases have been prepared for properties ranging from upland estates in the northern Highlands to Lowland estates on the urban fringe. These reports provide a detailed breakdown of the natural capital assets and ecosystem services for a particular property, allowing our team of expert advisers to discuss the opportunities available to our clients in a rigorous manner, based on reliable data. The Natural Capital Atlas is suitable for land of any sort over around 2500ha – please contact Eleanor Harris to find out more.
Carbon Sequestration report for HIE
In November, Galbraith produced a major report on a turnkey funding platform for carbon sequestration in Argyll & Bute. We're seeing – and contributing to – a shift in emphasis from 'community benefit' or 'community ownership' to 'community wealth building', which has business at its heart. This has important implications for businesses seeking to achieve their net-zero objectives and play an active rule in the 'just transition' to an economy based on sustainable production:
https://www.hie.co.uk/carbonsequestration
In-house Carbon Plan
In addition to advising a wide range on clients on how to make their businesses resilient to climate change and reduce their carbon footprint, Galbraith launched our own in-house Carbon Plan, putting us on the path to SBTI (science-based) target validation in the near future.
Team expansion
In October, the Natural Capital team doubled with the arrival of James Lighton. James has been assisting Eleanor in delivering advice to clients on a wide range of natural capital projects, and will continue to do so while working towards his APC qualification.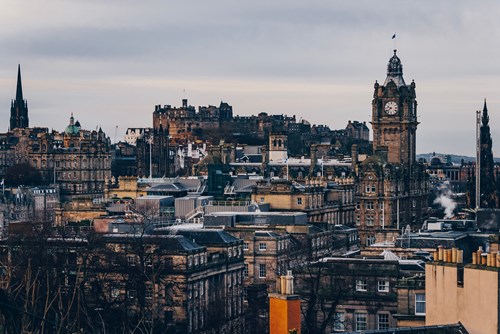 Policy updates
Scotland
A collection of Scottish policy announcements were made in April, regarding the consultation on the fourth National Planning Framework (NPF4), the future of farm payments, corporate natural capital investment and NatureScot Corporate Plan 2022-26. These demonstrate the direction in which natural capital policy is heading, and why it is important for land managers to understand both the concepts and practical management implications of these developments. More information on these announcements can be found here:
https://www.galbraithgroup.com/insights-news/insights/natural-capital-update-scottish-policy-moves-make-understanding-opportunities-key-for-land-managers-part-1/
https://www.galbraithgroup.com/insights-news/insights/natural-capital-update-scottish-policy-moves-make-understanding-opportunities-key-for-land-managers-part-2/
Worldwide
In December, the UN Biodiversity Conference (COP15) held in Montreal, Canada brought governments from around the world to agree on targets and policies to stem the tide of nature loss globally. Following the conference, the idea of biodiversity measuring and credits is high on the agenda, and could have significant impacts on land use policy in the UK – we are watching closely.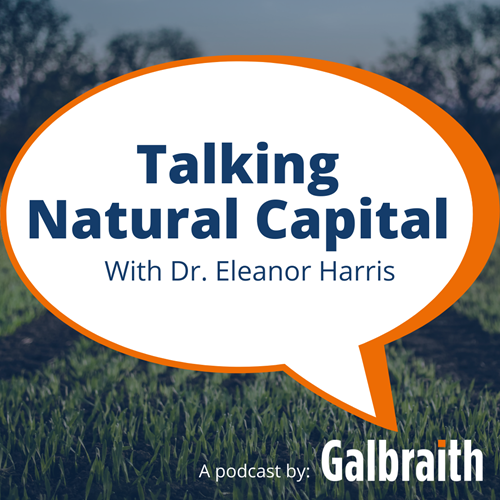 Media
This year saw the launch of the 'Talking Natural Capital' podcast series, which is dedicated to all things natural capital and features a range of guest speakers with a wide range of professional and academic expertise on the subject. Nine episodes have gone out this year, with discussions ranging from carbon codes to regenerative agriculture and the COP26 House – all episodes can be found using the following Link:
https://podcasts.apple.com/us/podcast/talking-natural-capital/id1597452348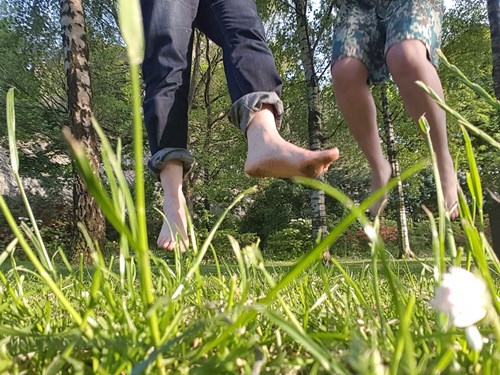 Events
30 Days Wild
In June, staff from across Galbraith's offices in Scotland and northern England joined over half a million people in taking part in the 30 Days Wild challenge, an initiative run by the Wildlife Trusts to increase people's connection to nature. Colleagues made time during their busy schedules to explore their local surroundings during their lunch breaks, share photos of wildlife on weekend walks and engage in discussion about the great outdoors. More information on the initiative can be found here:
https://www.galbraithgroup.com/insights-news/news-and-events/galbraith-go-wild-in-june/
Road to Net Zero event
In October, Galbraith co-hosted an event on the land-based carbon market in conjunction with the law firm Turcan Connell and the accountancy firm Saffery Champness. The event, attended by 70 guests from across the rural sector, focussed on discussing how these markets are maturing and how professionals understand the management practices and opportunities offered by voluntary accreditation schemes such as the Woodland Carbon Code (WCC) and Peatland Code:
https://www.galbraithgroup.com/insights-news/insights/natural-capital-update-path-to-emission-reduction-becoming-clearer-for-estate-managers-and-owners/
In addition to the events mentioned above, Galbraith's Natural Capital team have been busy throughout the year attending conferences, meeting fellow professionals, clients and land managers across the UK. Some of the events where you may have bumped into Eleanor and James are listed below – if you didn't get a chance to speak with us this year there will be plenty of opportunities next year!
Scotland the Big Picture rewilding conference
Royal Highland Show – gave out trees and wildflower seeds
Edinburgh Science Net Zero Roundtable
Edinburgh Rugby Business Club
Scottish Forum on Natural Capital
Institute of Chartered Foresters conference on Climate Smart Forestry
Farming in a Changing Climate NFU Ayrshire event
Forest Research launch of major research on the role of woodlands in mitigating GHG emissions
2022 has been an exciting and busy year for the Galbraith Natural Capital team, and 2023 will bring new challenges and opportunities – please do not hesitate to get in touch to discuss any queries with the team!
We wish you all a Merry Christmas and a happy and fruitful New Year.